Allrus Gallery
in collaboration with the
Phantasten Museum
, Vienna (the Director Erich Peischl;
Countess Francesca Pilati von Thassul
, who patronizes fantastic and visionary artists from Austria and other countries of Central Europe; Melinda Chelu (Kunstverein Mirandolarte) and with the support of the Austrian and Russian Embassies
has started preparations of a joint exhibition of the Austrian and Russian Fantastic Realism Art in the Baroque Castle of Riegersburg, Austria and in Russia
.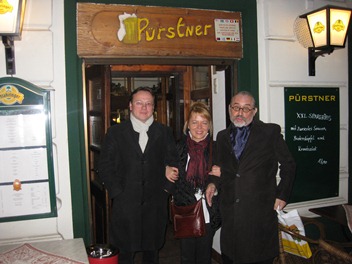 With Vladimir Petrov-Gladky, the fantastic realism artist, whose works are to be exhibited as part of the project; and his spouse Valentina Petrova, the art historian. Before the opening day of the International Fantastic Realism Exhibition in the Fantastic Art Museum (the Phantasten Museum), Vienna.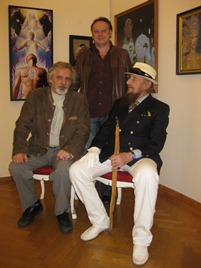 With the Austrian Fantastic Realism Artists Ernst Fuchs and Otto Rapp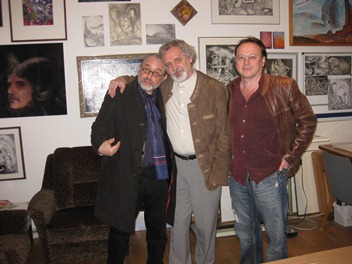 In Otto Rapp's studio in Vienna
In the Baroque Castle of Riegersburg before the Vernissage of the Exhibition of Fantastic Realism Art from Central Europe.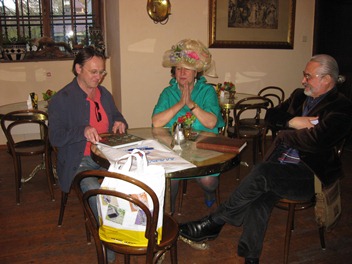 Countess Francesca Pilati von Thassul, the owner of the Castle of Riegersburg, is receiving an album of the Allrus Gallery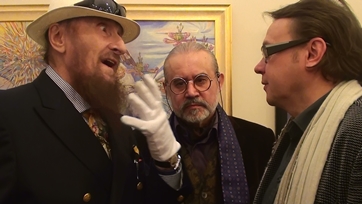 At the International Fantastic Realism Exhibition in Vienna with Ernst Fuchs and Vladimir Petrov-Gladky